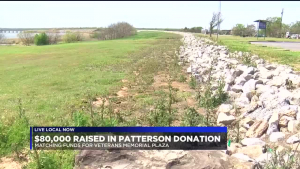 Those wanting to honor the life Harry Patterson through donations can do so by helping fund a project he was very supportive of for years; a veteran's memorial plaza at Lake Wichita.
Donations are also being matched up to $200,000 thanks to longtime family friends of the Pattersons.
$80,000 has been raised since donations started last Monday.
Find out how you can donate here.