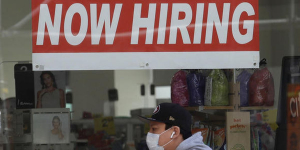 When the pandemic first began, restaurants across the globe struggled to fill tables with customers. Now, for many places in Wichita Falls, the problem is finding people to serve those customers.
Craig Martindale, the owner of Taco Casa and Firo Fire Kissed Pizza in Wichita Falls, is also in a similar situation.
"We go through the interview process and they either won't show up for work or they'll show up and work for two days and not show back up to work. And then they go home and file for unemployment and state that the reason for unemployment is a catastrophic event," Martindale said.
Read the complete story here.